Skysharp Solutions recognises that customer Service is an important factor, as a result we offer the finest security guards who are accredited and trained to meet expectations.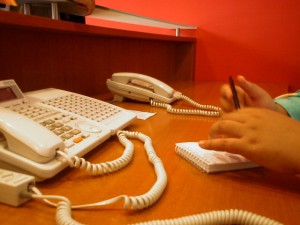 Skysharp Solutions offers both Security and Non-Security Concierge staff for front of house assignments.  The security staff are fully trained SIA security officers with excellent inter-personal skills and our Non-Security Concierge officers offer an excellent service similar to a personal assistant role. We offer the perspective client the opportunity of selecting a comprehensive concierge service hence this eliminates the time and stress that clients may face to organise reservations. Skysharp Solutions offer a Concierge Service which can be tailored to client requirements, inclusive whether they are in residence or in a commercial environment. Some of the services which our Concierge Officers can offer are:
Meet and Greet Service
Providing Local Information to Visitors and Guests.
Taking and Delivering  Messages
Opening Doors, Provide Access, Egress control
Booking Reservations
Pickup and Storage of Client Luggage
Property Management
Carrying Luggage/Shopping
Patrolling of Building Checking for Security Risks
Answering/Making Calls
Management and Security of Keys
Control of Expected Visitors
Booking/Receiving Vehicles
Managing Parcels and Recorded Deliveries
Controlling the Car Parks and Allocating Visitor Parking (If Available)
Liaising with Contractors Should Works be Carried Out at the Premises
Act as a Go-Between for Residents and Management When Management is Not On Site.
All Skysharp personnel are highly trained, presentable and have excellent customer service skills and hold an SIA license as well as being professional to represent the client at meetings, reception desks or while on location. We also offer further options from the list above as we offer an executive protections service whereby the guard will accompany the client at all times and carry out continuous security assessments and offer advice and assistance to ensure the client is safe at all times.
Skysharp Solutions can not only meet and greet customers but they can act as a deterrent. Skysharp Staff can blend in seamlessly with existing staff or stand out (plain clothes or uniform). We understand that Concierge and Front of House Security is critical to the effective operation of your corporate building hence we carefully select vetted and highly trained staff who have experience in the area.  Thus Skysharp Solutions will provide you with outstanding personnel who will become part of your team and are fully supported by the operations team at Skysharp Solutions.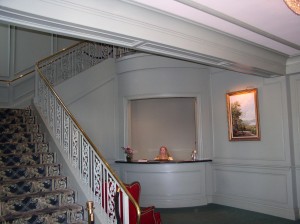 For our security concierge staff they often serve as a first point of contact when people arrive at the premises. As well as being fully trained, SIA Licensed Security Guards they will monitor and screen all visitors and deliveries to your site and provide many other courtesy services for example signing packages, holding parcels to be collected later on from residents on request and they can also monitor any vehicles arriving at the premises and log car registration details. Furthermore many luxury apartments/homes will have a security lodge located at the entrance and as the general public cannot just come and go as they please this makes it difficult for collecting deliveries or arranging visitors. As we provide a 24 hour service you can be rest assured that all visitors are screened and that only the ones you want to see will get through, this makes your home secure as well as being a help to the local residents.
Skysharp Solutions non security concierge service will usually be based on a help desk such as a housing complex or apartment block. They can view CCTV equipment, report any problems, call for repair and sign for parcel or contact the emergency services when required.  We have fantastic operatives to handle with the non security concierge service and can arrange almost anything through our concierge system.