At Skysharp Solutions, we provide CCTV operators/guards to take care of premises, venues, hotels, shops, car parks, construction sites, museums and many more.
At Skysharp Solutions we lead the way in the design, development and application of CCTV systems with quality cameras fulfilling functions from retail security to securing commercial sites. All our stems record onto digital recorders which have large hard disk drives. We have low cost high capacity disk drives and use the latest digital systems which are more than capable of recording for as many days as a users data protection policy stipulates before being overwritten, hence removing the requirement for a tape library altogether. Incidents are recorded onto CD or DVD.
Our CCTV can record anyone who enters the premises. It can also record production lines in factories and show visitors on camera at a domestic or commercial site. Our CCTV can do this for 24 hours a day and monitor and protect stock within the premises and view the live pictures from our control centre. We have a control team who can monitor the CCTV onsite or offsite.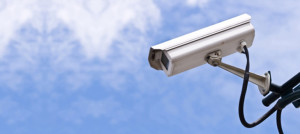 CCTV is very important in today's world as attacks by hardened criminals and petty vandals can pose real problems.  Whether you require a single camera or a more complete security solution we have years of experience in designing and installing effective CCTV to make us the company of choice among our peers. Buying CCTV can be complex and time consuming thus we can help you steer through the typical hurdles of identifying which equipment you require and as we are very competitive in terms of our prices we can guarantee you that you will get the quality service you expect.
Skysharp Solutions offers a range of options, from a simple recording system to comprehensive multi-camera systems which can be accessed remotely. Our recording solutions allows to view, playback, change settings, take snapshots and other functions, remotely via any off or onsite computer/laptop or Mac, clearly and easily.  We understand that price is an important face, and we will ensure we provide the correct systems that delivers value with good quality and that your fully satisfied with the system to suit your specific needs and budget.
Fundamentally we understand how important CCTV is, hence we offer a free advice service and we would also install the system for you and will be trouble and error free.  All our equipment comes with a minimum of 1 year warranty and if a fault should occur we won't leave you without protection, hence always ensuring that a temporary solution is in place. Should you have questions regarding CCTV give us a call and we will be happy to discuss.