Skysharp Solutions provides 24 hour, flexible, professional service with security personnel who are trained at an advanced level in order to provide excellent customer service.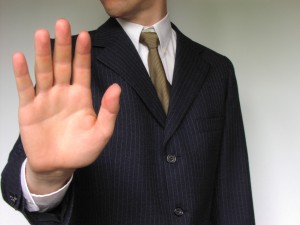 As the corporate business is an ever growing sector, and to match the growing corporate world security measures needs to be stepped up. As we have years of experience with dealing with security to corporate clients, it means that we have a wealth of knowledge to provide various solutions for your business. As with any industry, manpower is a crucial part of a business's success and whether it is an office building, reception security, school, hotel or hospital we can rest assure you that we offer the most reliable, professional service tailored to suit clients corporate identity.
The Corporate Security Officers we provide are selectively chosen based on the line of work and are thoroughly vetted and highly trained. Our Security Officers will provide you with outstanding security service and are fully supported by the management team of Skysharp Solutions. We train our corporate staff to be your brand ambassador and provide you with the highest standards for your clients, staff and visitors. They are also trained to blend in with your current staff and can act professionally in greeting your clients and customers or act as a deterrent.
Whether it is a Security Service or Concierge Service we can take care of your requirements and provide you with the tailored services to suit your needs.  Our true strengths are the range of services we offer clients and the quality policies and procedures we have in delivering the services.
Our Corporate staff can cover a range of different areas, these are:
Office Buildings – As office buildings have important documents and equipment, Skysharp Solutions offers professional corporate security services to  large and small
office blocks and we will ensure there are zero break-ins and ensure the office buildings are safe and secure. We also offer the service of mobile patrolling buildings to regular check and patrol the building at a competitive price, and we also have gatehouse attendants to keep your office building safe if required.
Internal Office Security – As we can the right skilled staff to protect office buildings and keep parking lots secure, Skysharp Solutions can also offer security in managing in-office security. If your business deals with sensitive, confidential data which must be protected, we have the Security Officers to protect valuable information/items on the premises and have officers who are access control experts.
Retail Security – We have the officers that are skilled and trained to handle with increased cases of theft and vandalism. Fundamentally during store hours there are increased concerns when locals try to steal items and merchandise in broad daylight and make an escape in front of store staff, thus the main safe solution is to have security guard monitoring the store during opening hours to prevent theft and keep employees and customers feeling safe while deterring thieves from making any attempts to steal. Safe customers will feel more safe and happy to shop more and vandalism will no longer be a worry.
Protection Security – We offer high professional, expert executive protection services and corporate security services which ensure that executives are protected and are safe during their personal and business travels.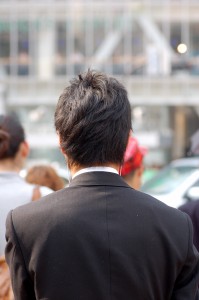 We therefore offer bespoke services to all of our clients who require Corporate Security. The management team at Skysharp Solutions are skilled to understanding client requirements and we ensure the staff are well equipped and trained to carry out duties that guarantee client satisfaction. We fundamentally uniform our staff according to what clients want and we thoroughly train our staff including refresher courses so that all our staff maintains the highest level of service, professionalism and standards. Our Security Officers will be alert at all times and be able to challenge anyone who acts negatively and violently in any way. If you would like any more information please do not hesitate to contact us.