Skysharp Solutions offers quality services in the retail industry and customers can expect consistent high levels of service regardless of the geographic location, we specialise in preventing theft and shoplifting.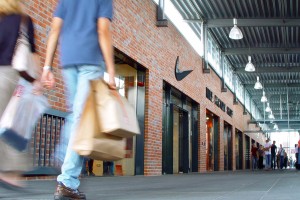 Over the past few years Retail stores have been considered an easy target for opportunists and thieves.  Without trained security personnel at the store practically any members of the general public can walk out of the store and steal valuable items without having to pay for them. Skysharp Solutions have noticed from previous experience that staff at some stores has also got involved in stealing valuable items. Problems like this not only cause a shrinkage of stock, but the profit margins of the store is very much likely to be low hence in turn may cause a loss overtime.
Skysharp Solutions can deliver exactly the services you expect giving your store manager peace of mind to focus on productive areas. On client requests we have the experience, professionalism and expertise to get involved with the whole process of security. We can not only provide guards to stand by the door but we develop a security plan and store specific training for your shop so that you can get the quality of service you richly deserve. If you require CCTV we will be happily provide you with CCTV at competitive rates and would be able to install the cameras for you upon request.  Furthermore we have the very best experienced Security Management Team that will give you the peace of mind you expect. We place SIA licensed officers at Retail stores according to the British Standard 7858 regulations and we take Site Surveys and Risk Assessments in order to identify specific needs and procedures.
Skysharp Solutions offers a range of Retail Security Solutions to choose from. For example we have experienced Retail Security Guards, Store detectives and Security Solutions. We offer various Security Solutions and specialist advice; however this will depend on the size of the store, the type of goods being sold, the customer base, the location and the surveillance currently in place at the store.
Once your company has come on board with us you should expect the following:
Increase in profitability.
Your staff will be more aware and co-operative regarding security and safety issues.
Safer environment for your staff and clients
Less stress and vulnerability
Skysharp Solutions Retail Security Guards are fully uniformed and are trained to act highly visible with a strong awareness and presence during store hours. They are also well equipped to act appropriately in signs of crime, disorder or fire and take the correct action. Our security guards observe directly either through patrolling the shop or watching CCTV camera and take action when necessary.  Skysharp Solutions deploys trained guards who are able to handle shop floor situations and are trained to keep the premises in accordance to the Fire Regulatory Order 2005.
No business can grow without a safe and secure environment, having a secure retail business is vital in keeping secure the valuable assets.  Therefore ensuring you have a robust Retail Security solution in place from an expert security company is the only solution to ensure your assets are safe and secure. Skysharp Solutions has the skills and man power required to keep your premises protected and we fully understand the true benefit from Retail Security. We try our best to help retailers improve efficiency, reduce risk and provide a safer workplace for their employees.  Give Skysharp Solutions the chance to help you see the opportunities that exist in the challenge of securing your organisation.