Skysharp Solutions offers fully vetted SIA Licensed guards to indoor and outdoor sites. We offer the best quality guards available to help create a secure atmosphere and environment.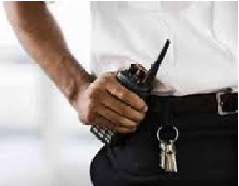 Skysharp Solutions understands that effective and professional manned guarding requires careful developed and evolving working practices. With our strong integrated system of the security function, Security Officers have a closer involvement and fully understand the positive impact that their actions can have on our reputation. With our attention to detail and logistical efficiency clients can expect the flexibility and peace of mind that Skysharp Solutions can provide. Our Managing Director directly liaises with clients as well as overseeing each assignment. As we are strict on Health and Safety and Training, our Officers are also qualified under the Construction Skills Certification Scheme (CSCS) and our officers are available for long or short contracts encompassing the full spectrum of the security industry.
Skysharp Solutions deploys SIA licensed guards to protect sites and guard businesses during business hours or out of hours, all our security personnel are in contact 24/7 with the control centre and the assigned static guard will be instructed to carry out site patrols and report their findings to the control centre and also have a log book which will be kept on site to record any incidents. All guards wear appropriate uniforms and are dressed to a high professional standard.  They are also trained to prevent any unwelcome visitors and eliminate any risks of vandalism, intrusion or terrorism. All our guards are SIA licensed and receive extensive background checks and are regularly sent to specialised training programmes who are frequently required to perform a variety of duties.
Skysharp Solutions provides the following services upon request:
Static Guarding

The site is to be occupied by a guard 24 hrs per day 7 days a week or depending on the contract.
Guards will ensure no unauthorised personnel gain access to the site.
Guards will be suitably attired and carry identification (the ID required is to be determined based on site specifics).
The guards will check the identity of any visitors.
Guards will maintain a log of visitors.
Guards will alert the control centre if there are any illegal activity, or intrusions/incidents at the site.
Our guards will act in a proactive fashion and contact the Police if a situation presents a risk to the guards, the premises or neighbours.
Skysharp's guards will be on site on time at all times (e.g. 8am to 8pm).
For cleared sites we provide site amenities (for example Toilet, Shelter, Equipment etc.) for our security guard.